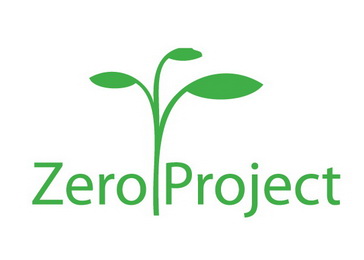 Zero Project is calling on experts and organizations to nominate innovative practices and policies in the field of inclusive education and/or ICT. Representatives of the selected innovations will be invited to participate in a conference in Vienna in February 2016, and the innovations will be presented in the Report on Good Practice Examples.
The application form can be downloaded at the website zeroproject.org and submitted completed to nomination@zeroproject.org by 27 July 2015.
Zero Project, and initiative by the Essl Foundation, deals with the rights of persons with disabilities and represents a global platform for sharing innovative and effective solutions for challenges faced by persons with disabilities. The goal of the initiative is creating an environment without obstacles.
More information on innovation from across the world contributing to improving the status of persons with disabilities in the field of employment, accessibility, independent living and political participation presented during previous years can be found at the website zeroproject.org.