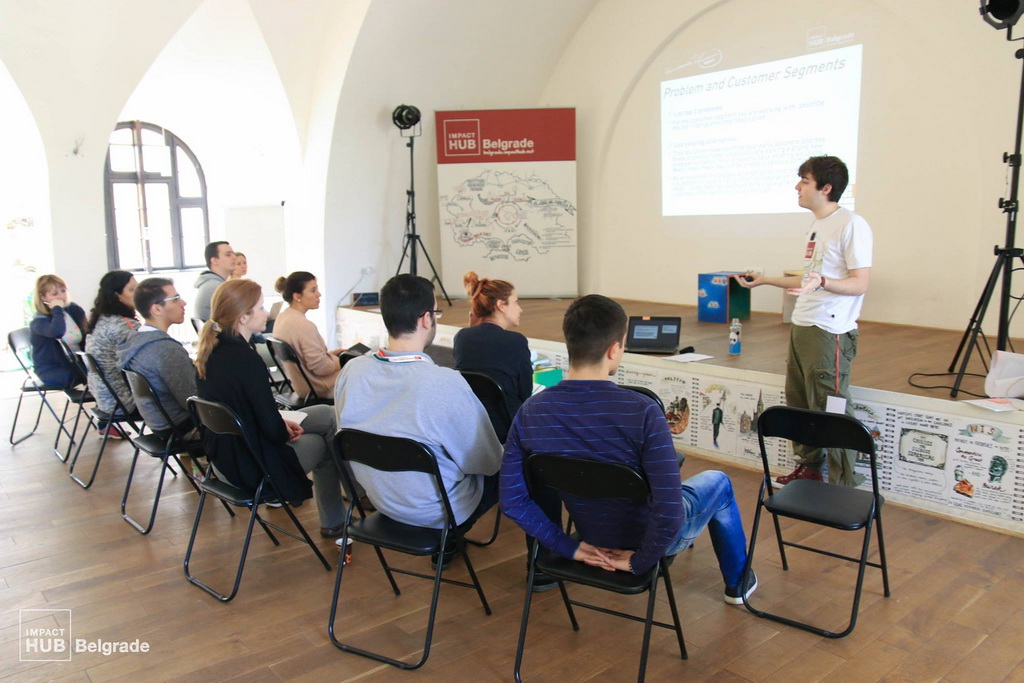 The entrepreneurial hackathon 48h LeanLab, an event designed and implemented by Impact Hub Belgrade in cooperation with the Social Inclusion and Poverty Reduction Unit of the Government of the Republic of Serbia, was completed successfully. Combining a methodology similar to a hackathon with mentorship, Design-Thinking methodology, Core-Competence skills and advocacy, the event took place during the 48 hours between 1 and 3 April. The 48h LeanLab enabled entrepreneurial ideas regarding the migration challenges faced by the European Union to develop from their initial stages into business models. Among the ten teams selected to participate in the 48h LeanLab, six reached the stage of final presentation they will use to apply for the European Social Innovation Competition "Integrated Futures".
48h LeanLab was organized with a twofold goal: to support teams from Serbia in the process of applying for this competition, through the efficient and rapid review of ideas and development of the sustainability of business models, as well as providing a favourable environment wherein the teams' ideas can grow into business endeavours for regional/international markets.
The jury prizes were awarded to the teams E(merge), 2Peers and LetTuceDo, with all competitors commended for their innovative and well-designed bold ideas, including trust building through peer-to-peer mentoring support, a chat application wherein a bot responded to migrant questions helping them integrate into a new country, as well as an SOS application activating contacts for assistance to migrants in dangerous situations.
Click here for the photographs from the 48h LeanLab.
More information on the implementation of the 48h LeanLab can be found in the writings of the mentors Luka Prišunjak and Miloš Lazović.