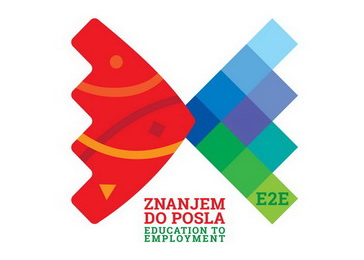 The project "From Education to Employment – E2E", second  phase, is part of the program launched by the Swiss Agency for Development and Cooperation (SDC) in April 2015 with the overall goal to increase decent youth employability in Serbia in a socially inclusive and sustainable way.
The project is being implemented by the Social Inclusion and Poverty Reduction Unit of the Government of the Republic of Serbia in partnership with key line ministries – Ministry of Labour, Employment, Veteran and Social Affairs and Ministry of Education, Science and Technological Development. The second phase of the project is until December 2021.
The E2E have two outcomes:
Outcome 1: Relevant national and local key stakeholders apply effective and evidence-based policies on youth employment and employability through increased performance capacities and diversified funding portfolio.
Outcome 2: Young jobseekers are better able to position themselves on the labour market through employment promotion measures and non-formal training offers required by the private sector in selected regions of Serbia.