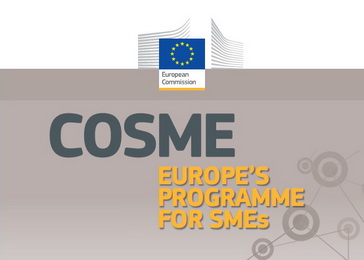 On November 10, 2015, Serbia signed the Agreement with the European Union on participating in the EU Programme for the Competitiveness of Enterprises and Small and Medium-sized Enterprises – COSME (2014-2020), which enabled the use of funds, provided by this Programme, the Agreement officially entered into force on January 1, 2016.
At the meeting where this Programme was presented, Oscar Benedict, Deputy Head of the European Union Delegation to the Republic of Serbia, stated that Serbia was in the process of transforming its economy and that a serious progress had been made with regard to reforms that were still ongoing. He stressed that the European Union and the International financial institutions supported Serbia on its path towards the European Union and the reforms and that they expected that the funds available from the COSME programme would be used purposefully especially in the area of guarantees.
Željko Sertić, the Minister of Economy of the Republic of Serbia, indicated that the COSME programme would strengthen business and improve the competitiveness of small and medium-sized enterprises and entrepreneurs and that they had a significant role in the country's economic development. He stressed that the COSME programme activities would be implemented in cooperation with local banks and the support of the European Investment Fund, and that they would enable the participation in open calls for proposals for projects aimed at improving entrepreneurship, tourism, clustering, the development of the digital economy, creating better conditions for competitiveness, and also encourage and promote the spirit of entrepreneurship.
Source: europa.rs