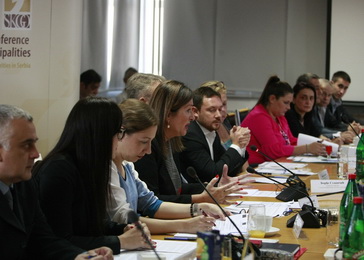 On 21 September, the Head of Operations I of the Delegation of the European Union to the Republic of Serbia, Mr Nicolas Bizel stated that the social inclusion of Roma men and women was of great importance for the process of Serbia's accession to the European Union. Bizel added that the EU was aware that the Roma community is the largest national minority in Europe, and that they were discriminated against the most. Furthermore, he highlighted that the goal of the EU was to improve their status in countries, which were in the process of accession.
The EU has provided four million euros for the programme supporting Roma inclusion – strengthening local communities for Roma inclusion in Serbia, while 11 towns and municipalities have signed contracts regarding plans for the renovation of Roma settlements, which will contribute to the inclusion of this minority community in society.
Part of the money for the legalization of apartment buildings, the design of urban plans and technical documentation for substandard Roma settlements will be provided by municipalities and cities that won the competition organized by the Standing Conference of Towns and Municipalities (SCTM).
The municipalities, which received the funds for their projects designed for Roma inclusion in local communities, are Kučevo, Beočin, Bač, Leskovac, Kuršumlija, Vrnjačka banja, Bujanovac, Sombor, Pećinci, Lebane and Surdulica.
Taken from www.euractiv.rs