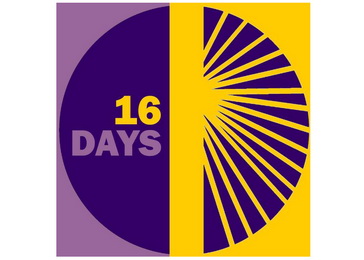 This year, between 25 November and 10 December, the twenty-fourth annual event 16 Days of Activism against Gender Violence campaign will be held. Since its founding in 1991 a total of 5478 organizations took part in over 180 states, along with authorities, UN agencies, and a large number of individuals. This year the subject of the campaign will be education and its link to militarism, emphasizing the right to education in violent conflict situations.
Education was recognized as a public good and fundamental human right by Article 26 of the Universal Declaration on Human Rights, as well as a number of international and regional conventions and agreements. However, the right to education is frequently under the influence of political, economic and social factors, with members of certain groups (women and girls, persons with disabilities, LGBTQI persons, migrants and members of national minorities) at greater risk of being deprived of this key right. Young women and girls are particularly endangered by crises and uncertain living conditions: around 31 million girls of primary school age are not going to school, and 34 million are not attending secondary school. Estimates indicate around 15 million girls and 10 million boys worldwide will never enter a classroom in their lives. Globally, around 58 million children of primarily school age have no access to education, and around half of this number (28.5 million) live in conflict areas.
In making use of the right to education girls are faced with special obstacles, such as early and forced marriages that may cut short their education, gender-based violence in school (including sexual violence and abuse), discrimination and inadequate infrastructure. Due to these factors, many families decide to keep girls at home. This year's campaign will be titled "From Peace in the Home to Peace in the World: Make Education Safe for All", with a particular emphasis on intersectional discrimination of persons being educated in conflict areas, where particularly vulnerable groups include youth in general and particularly young women and girls.
Source: Network for European Women's Lobby