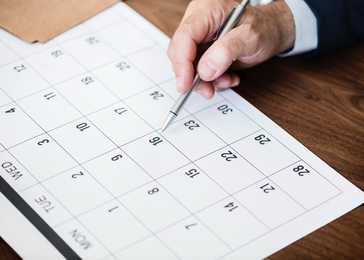 The Office for Cooperation with Civil Society has produced the first comprehensive Calendar of Public Calls covering data on all planned public calls for the financing of projects and programmes of associations and other civil society organizations with funds from the budget of the Republic of Serbia, public administration bodies at all three levels of governance (national, provincial and local). Data from the Calendar of Calls is available to the public in a machine-readable format, providing added value.
The Calendar of Public Calls represents an important step forward towards greater transparency of public administration bodies in the field of financing civil society projects.
During the current phase users can search through the Calendar of Public Calls by name of body, territory, thematic area of the call, eligibility, and the approximate month of issuing the call. During the forthcoming period the Calendar of Calls will be improved with new search parameters and new user functions, with planned uploading of data to the Open Data Portal and the implementation of the Open Data Challenge, where the community will be invited to propose innovative solutions in the field of transparent financing from budget funds.
The Calendar of Calls currently contains data on 729 planned calls and 175 public administration bodies (17 public administration bodies, 11 provincial bodies and 149 local self-government units), representing nearly 90% of the bodies that have completed the questionnaire used to develop the Calendar of Calls. Further monitoring of calls and updating of data by public administration bodies is planned during the publication, and/or issuing of calls, designated by the phase "planned" or "published" call.
The Calendar of Calls can be accessed at konkursi.civilnodrustvo.gov.rs
The development of the application for collecting data and displaying the Calendar of Public Calls was made possible through the project "Open Data – Open Possibilities" implemented by the United Nations Development Programme (UNDP) in partnership with the Office for Information Technology and e-Government, with the support of the World Bank, Good Governance Fund of the United Kingdom and the Swedish International Development Cooperation Agency.
Source: www.civilnodrustvo.gov.rs