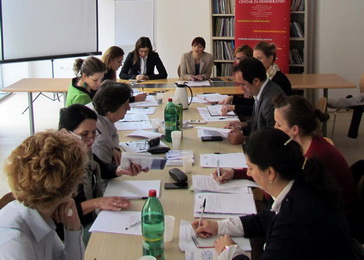 The working group of the National Convention on the EU, monitoring the chapters on social policy and employment, considered the conclusions of the European Commission in the annual report on Serbia's progress.
The core conclusion of the Report, reflecting on the working legislation only in passing, is that social dialogue needs to be improved. It once again notes that the practice of urgent adoption of laws needs to be limited. Although the activities of the Labour Inspectorate were increased and better directed, particularly in combating unregistered labour, the capacities of this institutions need to be further improved, as noted multiple times in the recommendations of the Working Group.
In the field of employment policy, the Report for 2015 notes that the employment rate continued with a moderate increase, and that there is a decrease in the unemployment rate and the informal employment rate.
The members of the Working Group commended the drafting of the Employment Policy and Social Policy Reform Programme, mentioned positively in the Report. The process of its application at the annual level will be monitored not only by the European Commission, but also civil society through a specifically envisaged platform.
The rate of exposure to risk of poverty increased to 25.6% in 2014, compared to 24.6% in 2013. The availability and quality of services within local communities across the country are uneven, representing a repeat finding from the 2014 Report. The provision of social services is additionally endangered by a lack of bylaws and the inefficient allocation of budget funds.
Regarding equal opportunities for women and men, the key issues occur in the application of regulations, particularly regarding the firing of pregnant women and new mothers, sexual harassment, differences in income between women and men and inequality in promotions, earnings and pensions.
Source: eukonvent.org