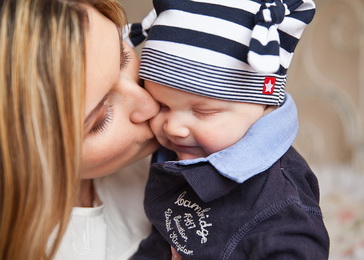 The European Commission is working on new ideas for increasing women's participation in the labour market after having abandoned the disputed proposal to extend maternity leave in July. Seven years ago, the Commission proposed to extend mandatory maternity leave by four weeks, to 18, with six to be taken immediately upon the birth of the child. However, the Council for Women's Rights supported the report by the Portuguese Euro-MP, requesting the extension of maternity to 20 weeks, but this proposal was also rejected by voting in the European Parliament. Female members of the Council of Ministers were also against the Commission proposal, and the proposal was blocked.
"Three quarters of men are employed in the EU, but only just over 60% of all women. This is a moral and social issue, because women are at a greater risk of poverty", noted the first vice-chairman of the Commission Frans Timmermans, presenting the plan to once again begin work on the challenges of balancing work and life.
Admitting that the lower employment rare of women is a "waste of resources for the European economy", Timmermans said the Commission wishes to provide results in this field as soon as possible.
The percentage of women working in the EU (63.5%) is far below the goal envisaged by the Europe 2020 strategy for overall employment, as well as the percentage of men (75%) working. According to the commission, participation of women in the labour market is far below their potential in most member states, due to difficulties in balancing work and family obligations.
Potential solutions in the new roadmap involve stimulating flexible labour contracts reducing the difference in earnings between men and women, strengthening and further stimulating maternity leave, introducing leave to care for elderly and sick persons dependent on others.
The Commission proposals go beyond those regarding the duration of maternity leave, but also include a number of flexible work engagements rounding off the legal framework for leave in force.
Following public consultation and debate with social partners and stakeholders, Brussels intends to present a new initiative as part of the work programme for 2016.
Source: EurActiv.rs