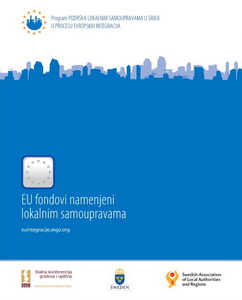 The Standing Conference of Towns and Municipalities (SKGO) published the "EU Funds for Local Self-Governments" manual by author Ognjen Mirić.
The manual provides practical information on IPA II of interest for local self-government units and provides for better understanding of the entire process of managing IPA II. The publication was prepared with the goal of the beneficiaries, after reading it, gaining a clear picture of where to start and what steps to undertake to provide financing from IPA II. Likewise, the manual was based on numerous practical examples and warns beneficiaries of numerous preconditions and frequent mistakes.
The manual "EU Funds for Local Self-Governments" can be downloaded here.
Source: SKGO