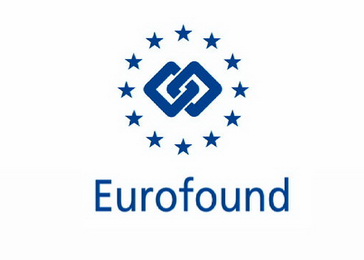 Eurofound will carry out the fieldwork for the 4th European Quality of Life Survey (EQLS) from September to December 2016 in the 28 European Union Member States and the five candidate countries (Albania, FYR Macedonia, Montenegro, Serbia and Turkey).
It will be coordinated by TNS Opinion, with local partners interviewing out a total of 35,800 people in 33 different countries, with sample sizes ranging from 1,000 to 2,000 per country. The face-to face interviews take place in people's homes and cover a wide range of questions on individuals' quality of life. Respondents are selected randomly and all information gathered is treated in the strictest confidence and the anonymity of each interviewee is guaranteed. Transparency and privacy protection are key principles and Eurofound highly appreciates the support of people giving their time to respond to the survey. Respondents receive basic information about the survey including contact details of the organisers so they can verify information or ask any questions if they wish.
The 4th EQLS will have a specific focus on the use quality of public services: healthcare, long-term care, childcare and schools, measuring different aspects of quality such as fair access, facilities, staff and information available to citizens. Another new element will include life online, concentrating on use of online services and experiences on the web. A new web survey will be added which allows respondents to fill in an online questionnaire a few days after the interview.
Carried out every four years, this unique, pan-European survey examines both the objective circumstances of citizens' lives as well as how they feel about those circumstances and their lives in general, with an aim to create a rich data source on the quality of life of the people in Europe. The survey presents data on issues that general statistics do not cover – such as the perceived quality of society, trust in institutions and social tensions. It looks at a range of issues, such as housing, deprivation, family, health and wellbeing. It also looks at subjective topics, such as people's levels of happiness, how satisfied they are with their lives, and their participation in society.
In preparation for the 4th EQLS a feasibility study regarding web based collection and a revision of the weighting strategy were carried out as well as a pilot exercise shortly before fieldwork.
The questionnaire for the 4th EQLS will be available on completion of the fieldwork. The overview report, data visualisation tool and information on methodology will be published at the end of 2017. The microdata will be made available to the public in 2018.
Source: www.eurofound.europa.eu