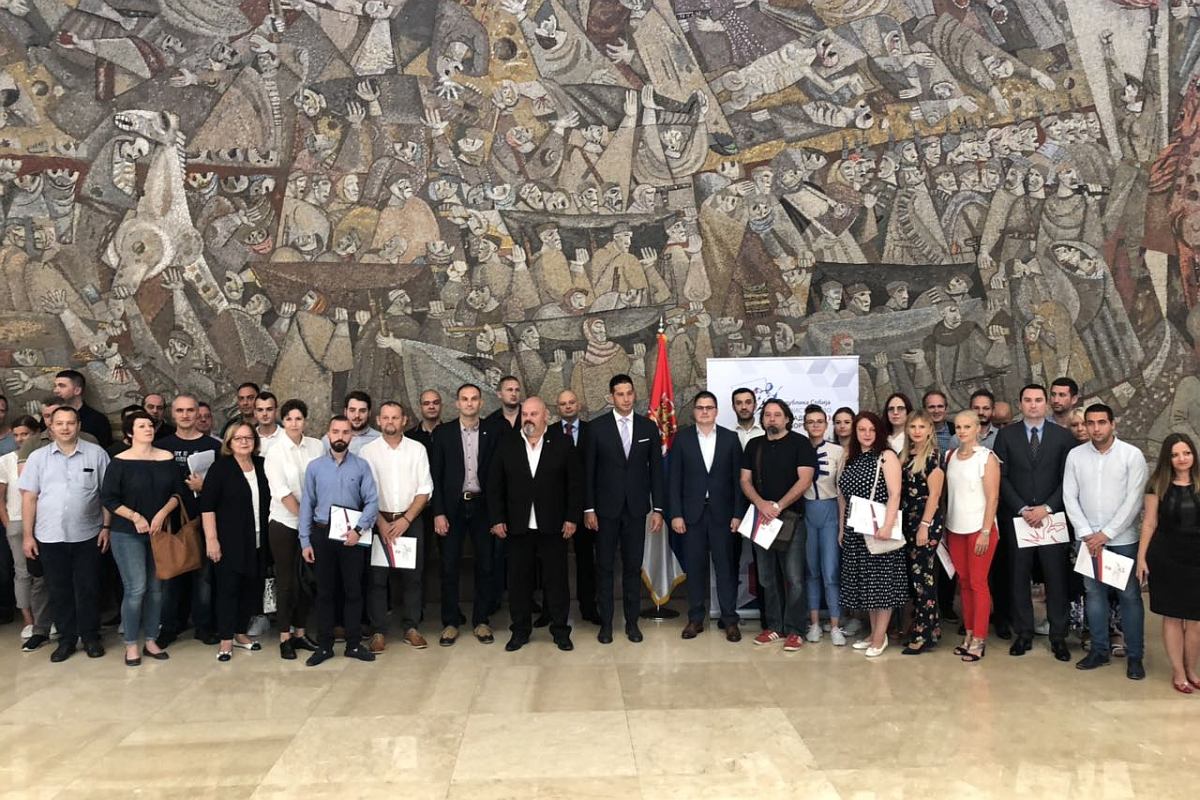 The Minister of Youth and Sports of the Government of the Republic of Serbia Vanja Udovičić signed agreements on 12 August, on the occasion of International Youth Day, with representatives of local self-governments and associations to implement 66 projects, covering approximately 38,000 young people.
The line ministry has provided over RSD 143 million for these projects, aimed at achieving all nine goals of the National Youth Strategy. The plan is for 8,700 young people to be covered through projects aimed at stimulating various forms of employment, self-employment and youth entrepreneurship.
There are currently 136 youth offices active at the local level with Ministry support, while the furnishing, construction and operation of 113 youth clubs and open gyms/small sports courts has created the conditions for quality time and development of healthy lifestyles. This also includes active participation of youth in society, the use and creation of cultural content, non-formal education and information adapted to the needs of the youth, while the voice of youth is also being heard through the work of the Youth Council, as a Government advisory body.
Approximately 10,000 persons will be covered by activities promoting healthy and safe lifestyles and quality pastimes through other projects, aimed at implementing the goals of the National Youth Strategy.
More than 1,400 volunteers will participate in the programme "Youth are the Law", gifting 50,000 volunteering hours for the improvement of 150 local communities across Serbia, with the aim of stimulating volunteerism and active youth participation in society.
The Young Talents Fund supports more than 3,400 of the best secondary school and higher education students annually. Approximately 28,000 awards and scholarships have been awarded during the past period through the Fund, with a total amount exceeding RSD 7.5 billion.
Source: www.srbija.gov.rs