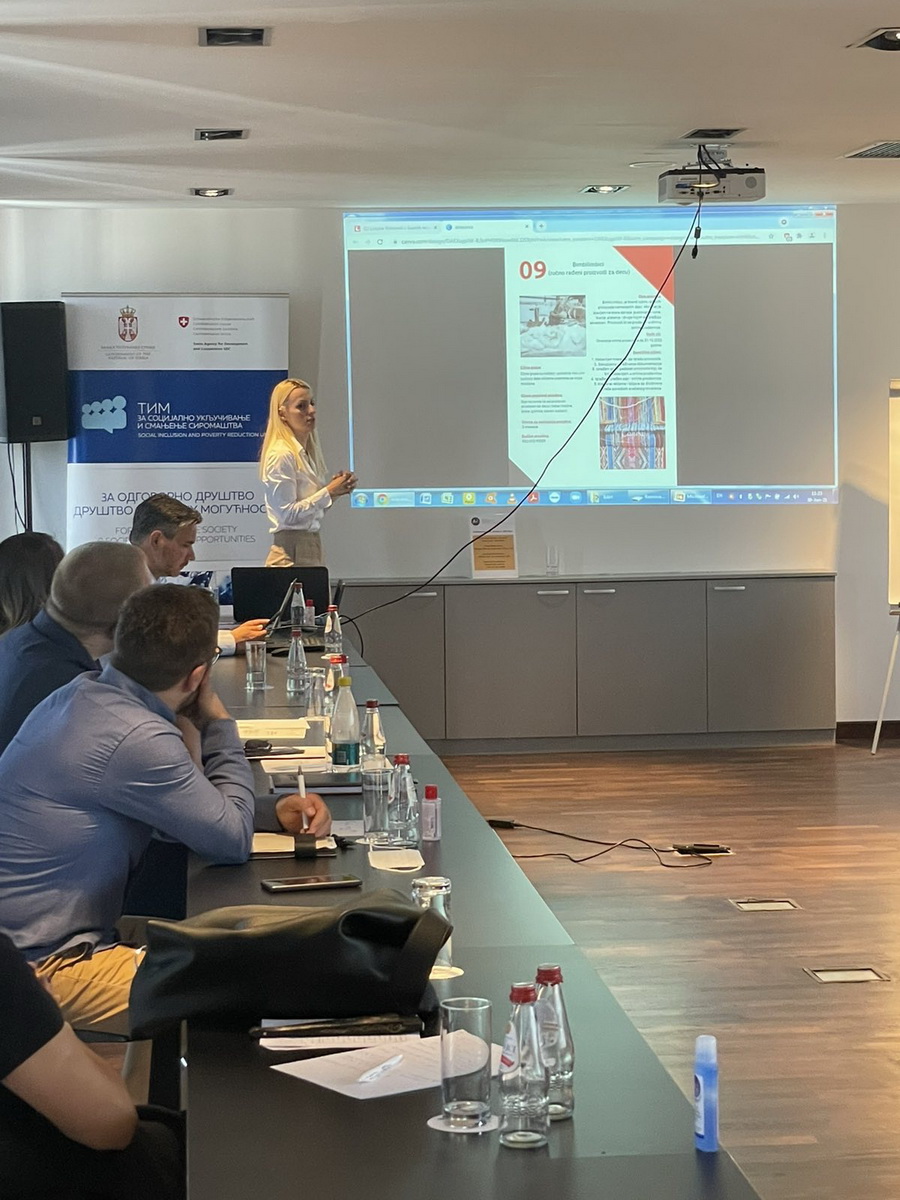 The Social Inclusion and Poverty Reduction Unit of the Government of the Republic of Serbia (hereinafter: SIPRU) in cooperation with the National Employment Service (hereinafter: NES) organised a set of training sessions in July this year for NES counsellors working on the implementation of the entrepreneurship programme. The trainings were implemented with the assistance of professors from the Faculty of Organisational Sciences (hereinafter: FON) who worked during the past period on drafting a modernised entrepreneurship training programme implemented by the National Employment Service ("Road to a successful entrepreneur"). The modernised curriculum of entrepreneurship training now lasts for 3 days, contains interactive activities regarding drafting business plans and recognises the most up-to-date topics in the field of marketing and promotion on social networks.
The training sessions lasted for 3 weeks, with the first part of the training (ToT – Training of Trainers) intended for new trainers to expand the number of NES counsellors who can provide this service to the final beneficiaries. As part of this training, the attendees mastered the process of adult learning, i.e. methods, tools and techniques for working with adults with the aim of knowledge transfer. They learned how to design and implement modernised entrepreneurship training, and through practical work they developed their skills and abilities to apply the methods and techniques in the process of preparing and implementing training, transferring knowledge and active inclusion of attendees in work. The first part of the training also served for presenting the contents of the Entrepreneurship Training and drafting a work plan for implementing it.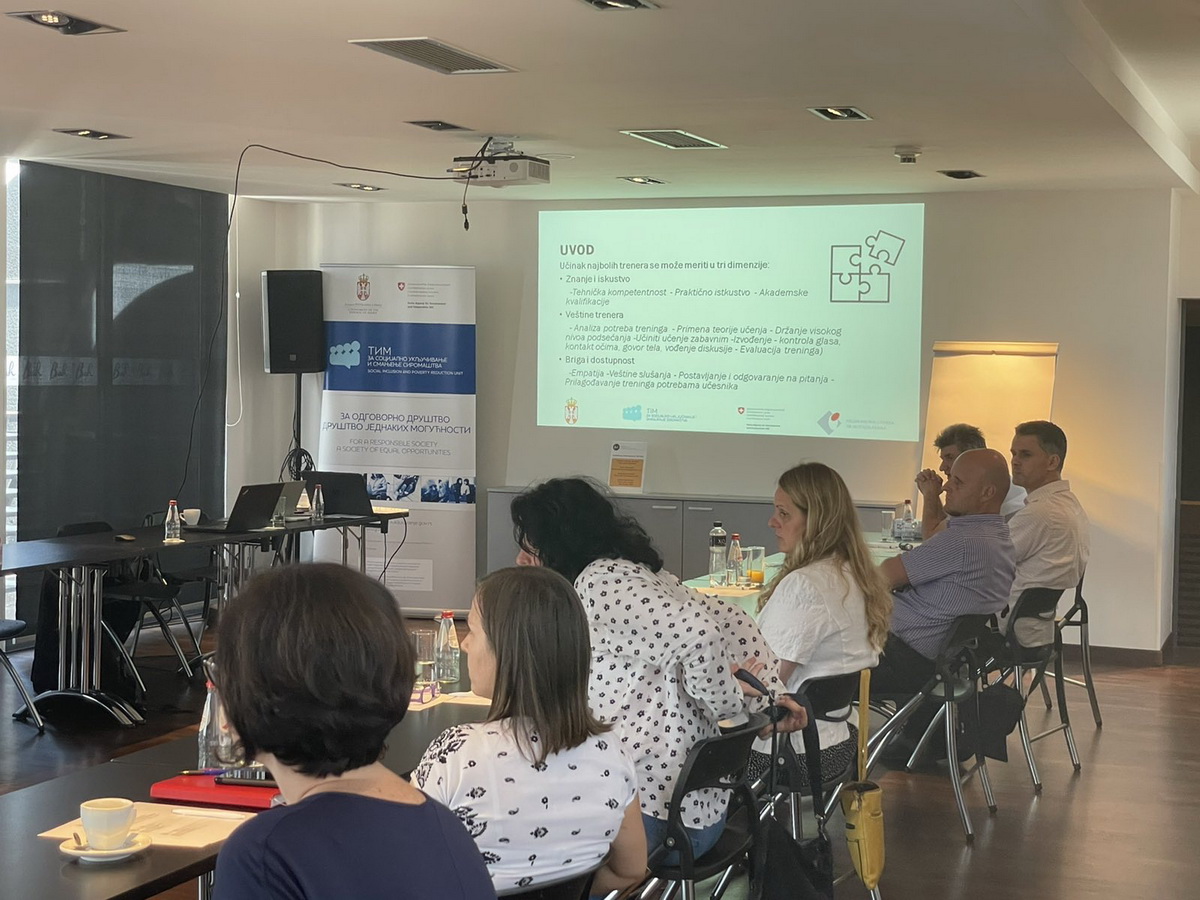 After implementing the training for new trainers, the modernised entrepreneurship training was piloted by representatives of the National Employment Service branch in Belgrade with supervision by trainers from FON. After the supervised training sessions the attendees were issued certificates on the successful completion of entrepreneurship training, and clear recommendations have been defined for further work on improving training skills, the entrepreneurship programme and business plan assessment.
During the forthcoming period, SIPRU and the National Employment Service will organise a new round of training sessions for existing trainers within NES with the aim of providing them new knowledge and skills required to implement modernised training programmes.
The training was implemented as part of the "Education to Employment" (E2E) programme supported by the Government of Switzerland and implemented by the Social Inclusion and Poverty Reduction Unit in cooperation with the IP-NIRAS consulting company.