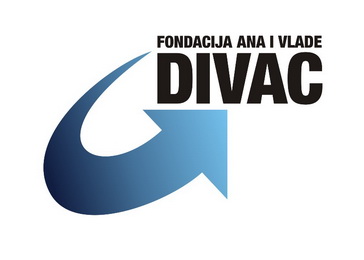 The "Ana i Vlade Divac" Foundation, UniCredit Foundation and UniCredit Bank, along with Smart Kolektiv and the Tourist Organization of Serbia, presented the winners of the second edition of the "Ideas for a Better Tomorrow" competition on 10 June, aiming to contribute to the development of social business and existing business, as well as to seek out ideas for products and services that could best contribute to improving the image of Serbia in the region and abroad.
A total of 67 ideas have been submitted between 27 November and 30 December 2014. During the second phase, a committee selected the 20 candidates having submitted the best ideas, with experts working with them on developing business plans. After the drafting and assessment of business plans, an expert committee selected the winning projects based on the innovativeness of the proposed ideas and the sustainability of the projects. The seven best candidates were selected and awarded grants to a total amount of 45,000 euros.
The expert committee selected the 6 candidates with the best ideas, while the employees of UniCredit Bank, also included in the voting process, selected one winner. The committee decided, unanimously, to award the following finalists with grants to a total amount of 40,000 euros: association "Optimist" from Bosilegrad, Association for Support to Persons with Development Difficulties "Naša kuća" from Belgrade, SZR "Sofi" from Novi Sad, Association of Citizens for Combating Human Trafficking and All Forms of Violence against Women "Atina" from Belgrade, "Daj-daj" d.o.o. from Belgrade and the carpentry workshop "Šumarko" from Valjevo. The employees of UniCredit Bank, as part of the initiative "Your Choice, Your Project", selected to award the 5,000 euro grant to the Association of the Home Craft Social Cooperative "Bosiljak" from Čačak.
Source: www.fondacijadivac.org