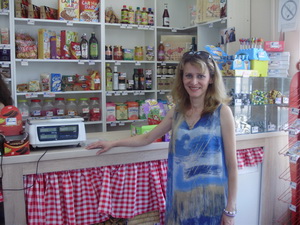 There is no official, precise statistics in Serbia on the number of single parents and their children. Assessments are that there are around 80,000 people caring for their descendants alone, with a considerably higher percentage of them – mothers. What does get registered is a trend of an increasing number of divorces. One in three marriages in Belgrade and one in five at the state level end in divorce, thus we can expect the number of single parents to increase. Not only divorce, but also death of the spouse, non-founding of a marital community prior to the birth of a child, later illness or disability are some of the reasons why men cease to be part of the family unit in greater numbers, and children remain alone with their mothers.
Something that no methodology can measure are situations these women find themselves in in everyday challenges. Serving all of the child's needs: from preparing meals, helping with school obligations, education, maintaining the household, providing funds for living… Most often they face poverty, because a large percentage of single mothers is unemployed. Even more alarming is that some among them get fired from their jobs once the employers learn that they were left alone with children. One of the questions they need to respond to during job interviews is whether they have children. If the answer is affirmative, it becomes an obstacle to being employed.
The "Ana i Vlade Divac" Foundation, in association with the "Jelek" association gathering single parents and with the financial assistance of the EIDHR EU programme, secured grants amounting to 1,000 euros each for 10 single mothers, to find work.
– In daily contact with vulnerable segments of the population, refugees and displaced persons, we noted there are many mothers who are alone, unemployed, discriminated on multiple counts. We are contacted daily by mothers with jobs, but also salaries under the minimum values, says Ivona Gvozdenović, project coordinator.
Marina Ćuk (40) escaped from Kosovo and Metohija. She lost her parents early, and a year and a half ago she lost her husband, who died after a sudden illness. With two daughters – the younger was four years old at the time, the older ten – she was, as she says, desperate.
In those difficult times, her friend told her of the "Divac" Foundation call. – I sent an application early last summer and I did not, to be honest, expect anything. In October they called me and told me my business idea of opening a health food shop was on the shortlist, says this gentle, bright-eyes woman, small in stature, but brimming with energy.
Intending to become employed and thus provide existence for her daughters, she borrowed money from friends, and using the Foundation grant she bought part of the stock, shelves, and an advertising panel for the "Kadifica" shop in Zemun.
– I started work in November, and this shop is my sure ticket for bread in the house. At one point, I was desperate. Either sit at home and cry and continue sinking, or fight. I chose the second option, she admits, and ads that the Foundation standing by her was a great stimulus.
The other nine moms receiving grants used them to procure equipment for opening workshops for decorations, preparing cakes and cookies, a cosmetics salon, a bookkeeping agency… The project envisages consulting services, but also psychological support.
Learning from the good examples, the Foundation continues to help single parents. Through individual donors they have provided funds, and are currently running a competition for four single parents from the south of Serbia who will be able to become self-employed in this way.