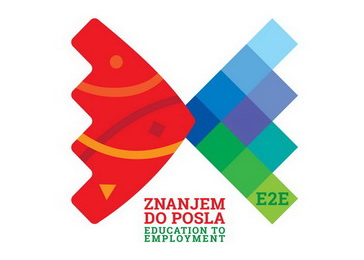 The Social Inclusion and Poverty Reduction Unit of the Government of the Republic of Serbia is publishing an Open Call for grants under the public call "Support to Innovative Approaches for Increasing Youth Employment and Employability". This Call for proposal is published under the programme "From Education to Employment" (E2E) programme, whose implementation is supported by the Swiss Agency for Development and Cooperation.
The purpose of this call is strengthening of the inter-sectoral cooperation – especially between the civil and private sector – with regard to youth employment and employability.
The objective of this call is to support, with available capacities and resources, the inter-sectorial dialogue through the development, testing and scaling of social innovation, that are feasible given the specific context, in order to solve the issue of youth employment and employability at the local and/or regional level in the Republic of Serbia.
Priority areas:
Job creation through entrepreneurship, improved access to information, education and training, business counselling and mentorship;
Youth employability, mobility and flexibility through internships in SMEs, youth organisations and civil society organisations, as well as through opportunities to acquire transferable and generic skills;
Entrepreneurial learning for youth through formal and non-formal education
Employability and mobility of youth in the NEET group (young women and men not in employment, education or training
Employability of young men and women facing additional barriers in the labour market (youth with no/low qualifications, Roma, youth with disabilities, rural youth, young women and men who left the institutions for social protection, beneficiaries of social assistance young women and men living with HIV, and other groups recognised in strategic documents).
Support for the inter-sectorial cooperation will be provided through three different models:
Support to the early development of an innovative approach/idea that better addresses the problem in the community to be developed to the phase when it is ready for piloting.
Support for the improvement of innovative approaches to youth employment, in order for an innovative solution that is well developed to be tested or further improve a solution already tested (by elaborating those segments which proved to be necessary based on lessons learned during testing)
Support for scaling of successful innovative solutions for youth employment which proved to be successful in practice.
The deadline for submitting Concept Notes is 31 May 2017.
For all questions and answers related to this call, please contact the Social Inclusion and Poverty Reduction Unit at a.roncevic@gov.rs.
Download necessary documentation:
More information about the open call and the required documentation can be found on znanjemdoposla.rs/konkursi.